The other day, I published a post that contended that every developer has at least some responsibility for the design of the apps they're working on, particularly if they don't have the luxury of working with full-time designer on their project. The post also looked at some of the history of the Metro design language, and how the work that Microsoft is doing with Metro style apps in Windows 8, and the guidance we provide, can help developers build great apps.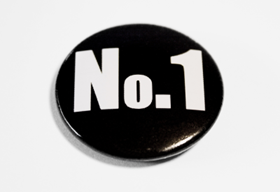 As developers, too often we don't feel like we're getting anything done until we start writing code, but when it comes to designing a great application, just cracking open Visual Studio and going to town isn't going to give you the results that you want. I've had the privilege of sitting in on some training provided by the UX Evangelists in my organization, which included a great recommendation for how to get started on the right foot, and that's to figure out the answer to the question "What is my app best at?" And it's important to be able to answer this question succinctly and simply. Once you have a "best at" statement, it will guide you in identifying and prioritizing the core scenarios and features that support that "best at" statement.
Without a "best at" statement, the temptation may be strong to throw in every feature you can think of in an effort to outdo your competitors in a contest of who can come up with the longest bulleted list of features. This is not a recipe for success in a Windows 8 Metro style app. Why? Because it's virtually impossible for an app to be "best at" everything, so being selective about the features you focus on is more likely to lead you to success.
Continue reading Designing Metro style: Being the Best on Windows 8